[ad_1]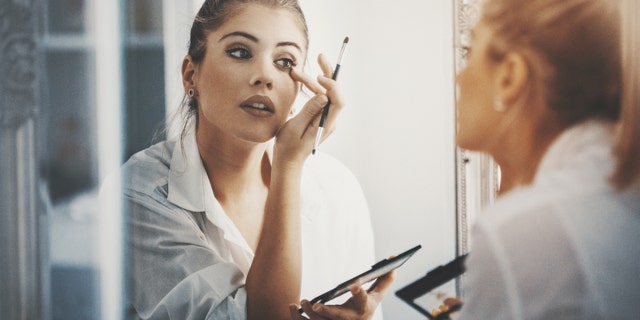 Jamie Kern Lima, co-founder and CEO of IT Cosmetics, has a long list of accomplishments – starting her own business, selling her company to L'Oreal for $1.2 billion in 2016 and being honored at the annual Cosmetic Executive Women (CEW) Achiever Awards are just some.
But Lima's success in the beauty industry almost didn't happen because of an investor's concern over Lima's size, which she recounts in her CEW awards ceremony.
IVANKA TRUMP ADMIRERS ARE SPENDING THOUSANDS TO LOOK LIKE HER
"I'm just not sure women will buy makeup from someone who looks like you, you know, with your body and your weight," the investor told Lima after she had pitched him her idea.
Rather than believe him, the once successful TV new anchor says she found a new mission – to prove the investor wrong.
Lima, a sufferer of rosacea and hyperpigmentation, needed products that would help her with her specific skin issues, which pushed her to create a line of accessible beauty products for all women.
But Lima wasn't only out to introduce her line of cosmetics in stores – she wanted to create more diversity in beauty. In her products launch on QVC, which sold out, she chose models that went against the grain – a 73-year-old woman and an African American model with acne.
"You see now, seven years later, almost all makeup brands showing real women in before-and-afters," Lima says.
Other beauty brands are not the only ones taking note of Lima's billion-dollar success. The original investor reached out to Lima after her L'Oreal acquisition.
"Congratulations," the investor said in an email. "I was wrong."
FOLLOW US ON FACEBOOK FOR MORE FOX LIFESTYLE NEWS
Lima pointed out in her speech that "It would have been the most successful investment in [the investor's] company's history."
But she's not done lobbying for inclusivity in beauty and cosmetics. She ended her speech with a final call to action for those "people who singlehandedly decide the images billions of women see around the world."
"[Ask]: How will these images impact your mothers, and your sisters, and how will they impact your daughters?"
[ad_2]

Source link